Infrastructure & Facilities:
We have a full in house set up with state of art machinery backed by skilled manpower and modern testing equipment allowing us to produce zero defect products and deliver them on time.
The modern setup in Durgapur includes 2×250 & 2X55 MT Blast furnaces supported by 60 MT Electric Arc furnaces, Ladle refining furnaces (LRF), Vacuum Oxygen Decarburization (VOD) for smelting and refining customised steel.
The plant in Howrah consists of Steel Rolling Mills having an installed capacity of 60,000 TPA, Billet Preheating furnace of capacity 10TPH backed with Producer Gas Plants, a modern energy and cost saving technology which provides better quality of heating and generates low carbon footprint.
CNC Machines
Deep Hole Drilling Machines
Palno Millers
Drilling Machines
Shapers
Angular Saw Cutting
Circular saw cutting Machines
Hydraulic straightening Machines
Milling Machines
Plano Millers
Lathes Machine etc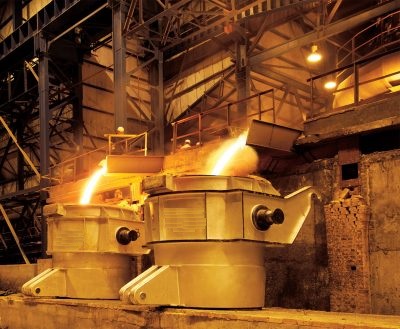 The facility is supported by well-equipped and modern tool room, Standard room, Metallurgical lab, Designing and Process facilities and modern testing equipment which have created confidence and ability for manufacturing various sophisticated grades of steel conforming to national & international standards. Our well-equipped laboratory and testing facility helps us conduct the following:
Ultrasonic nondestructive Testing
Spectro analysis
Leco metal analysis
Deep penetration Test
Wet Analysis
Tensile Strength Test
Yield Strength Test
Resistivity Test
Micro & Macro Structure
Dimensional Test at Micron level